How to reach us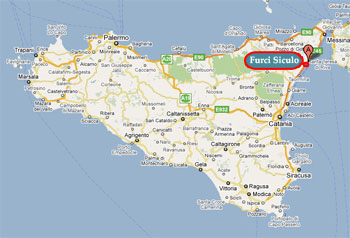 The B&B Il Sole Nascente can be easily reached at:
Car from ME and CT Highway A18, exit Roccalumera. Driving along the 114 direction CT immediately we arrive in the pleasant town Siculo Furci, as described in 3 minutes you can reach the structure.
Train: Train stop station Siculo Furci.
Bus: from Messina and Catania via all major travel companies.
Plane: Airport of Catania Fontanarossa.
Map of Furci Siculo
Clic on the image under to enlarge the map to reach Il Sole Nascente.